The magic of lights
Colmar was the first town in France to put in place an operation of such amplitude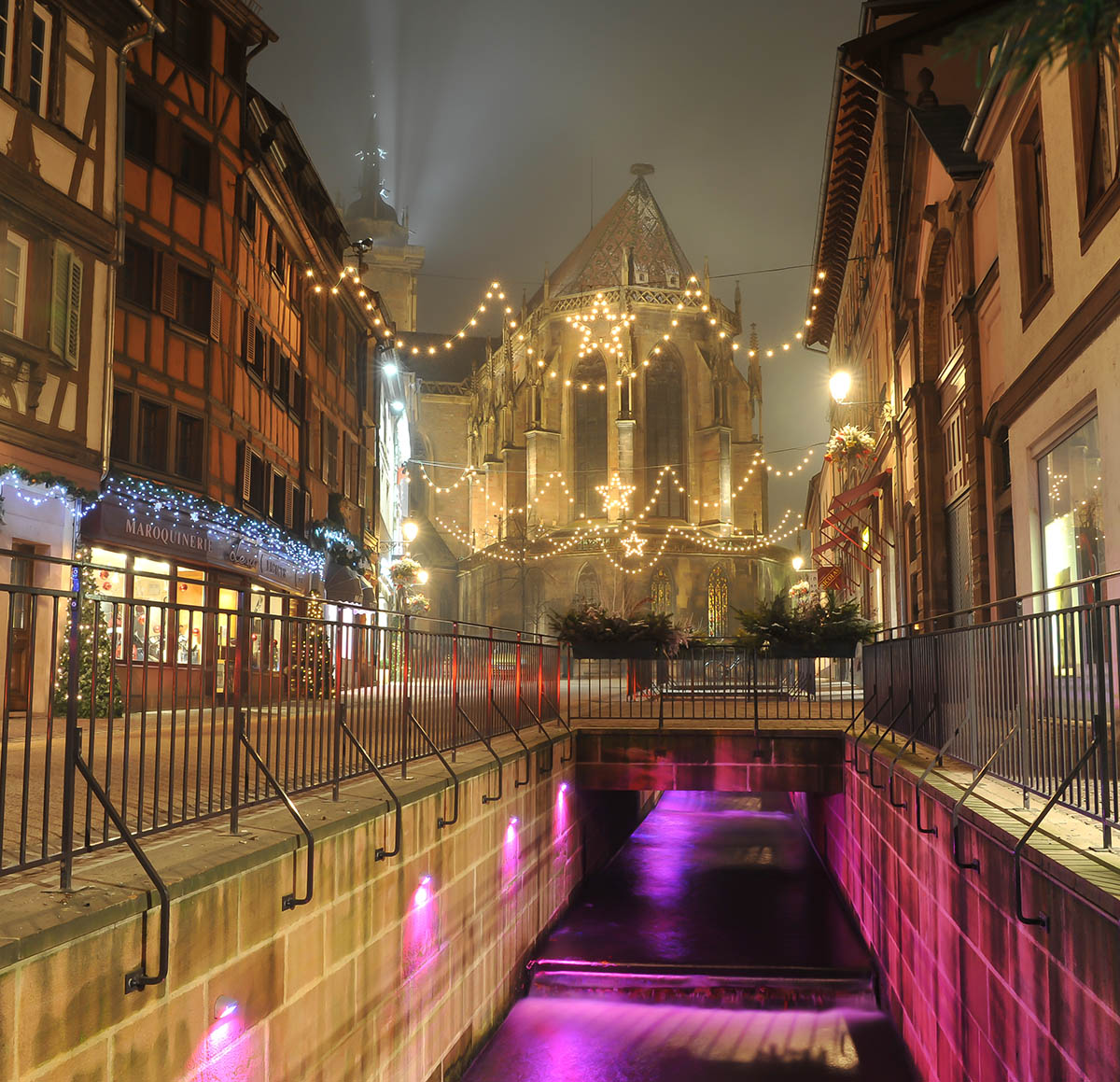 Colmar was the first town in France to put in place an operation of such amplitude, first concieved for Christmas event and eventually functionning throughout the year for its great success. At nightfall you can admire the illuminations on Friday and Saturday as well as every nights during Colmar's event periods such as the International Festival, Alsace Wine Fair, and Christmas in Colmar. In 1997, Colmar was awarded the special prize of the Académie des Arts de la Rue (Academy for road arts) for its truly exceptional achievement.

1150 computer-driven light sources, using the fibre optics cable network, are skilfully distributed throughout the town and thus allow an original light show throughout the year, which varies in intensity and colour. Like a magic paintbrush, it redraws the town, applying fresh contours and new reliefs, enhancing a thousand and one architectural details.
Four themes have been used to create the directing schedule behind these illuminations :
Water, air, earth and fire. During the year the décor varies by magical changes in colours.

The public lighting has been adapted with the use of special bulbs to obtain a subdued light in order to preserve the natural colours of the façades and to give more charm and attractivity to the night tours that can be qualified as romantic...irresistibly.

To perfect this magic environment, many strings of lights totally harmonised with this public light go through the streets. You will see lots of illuminations star-shaped which are so characteristic of Colmar's Christmas.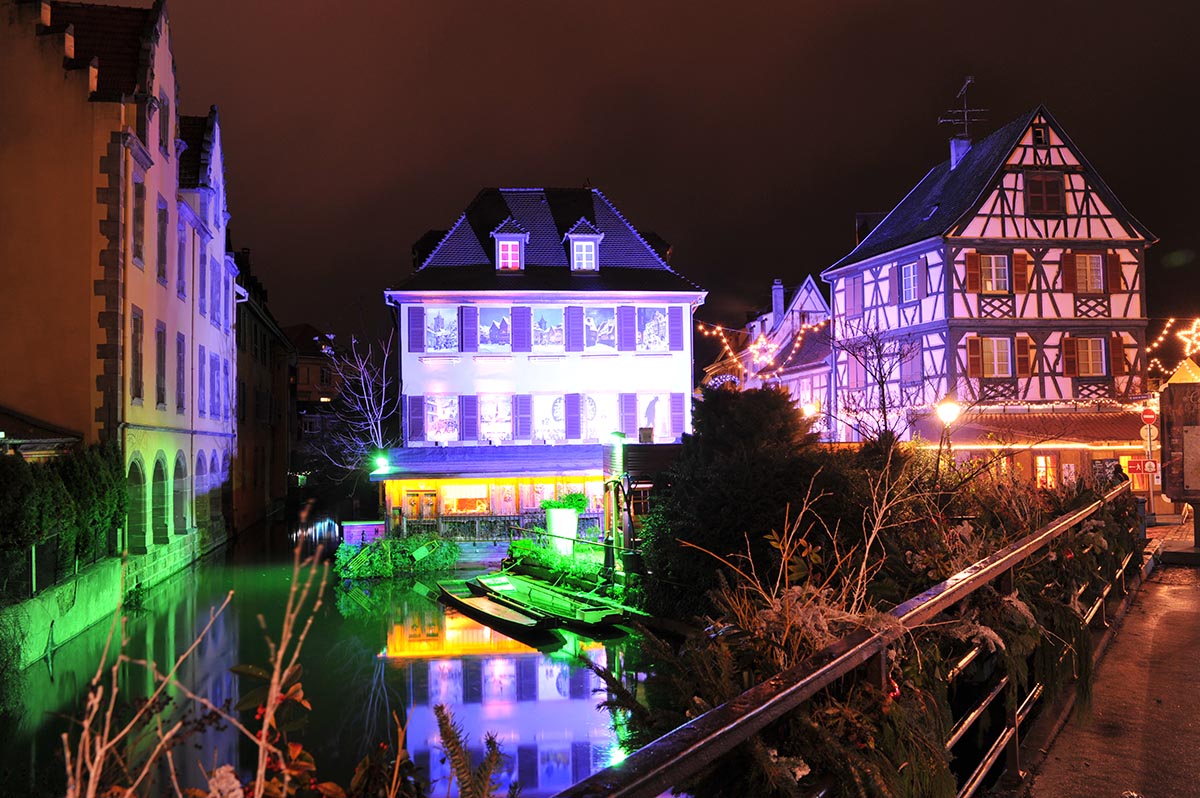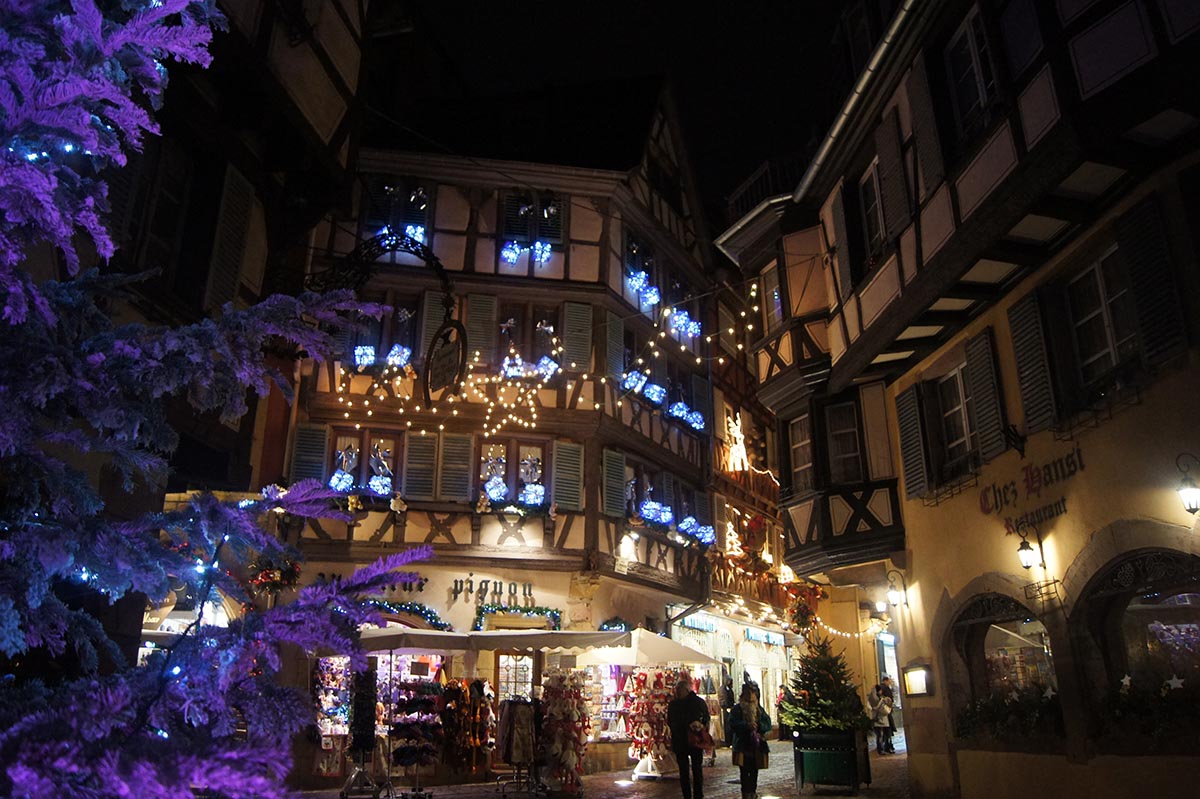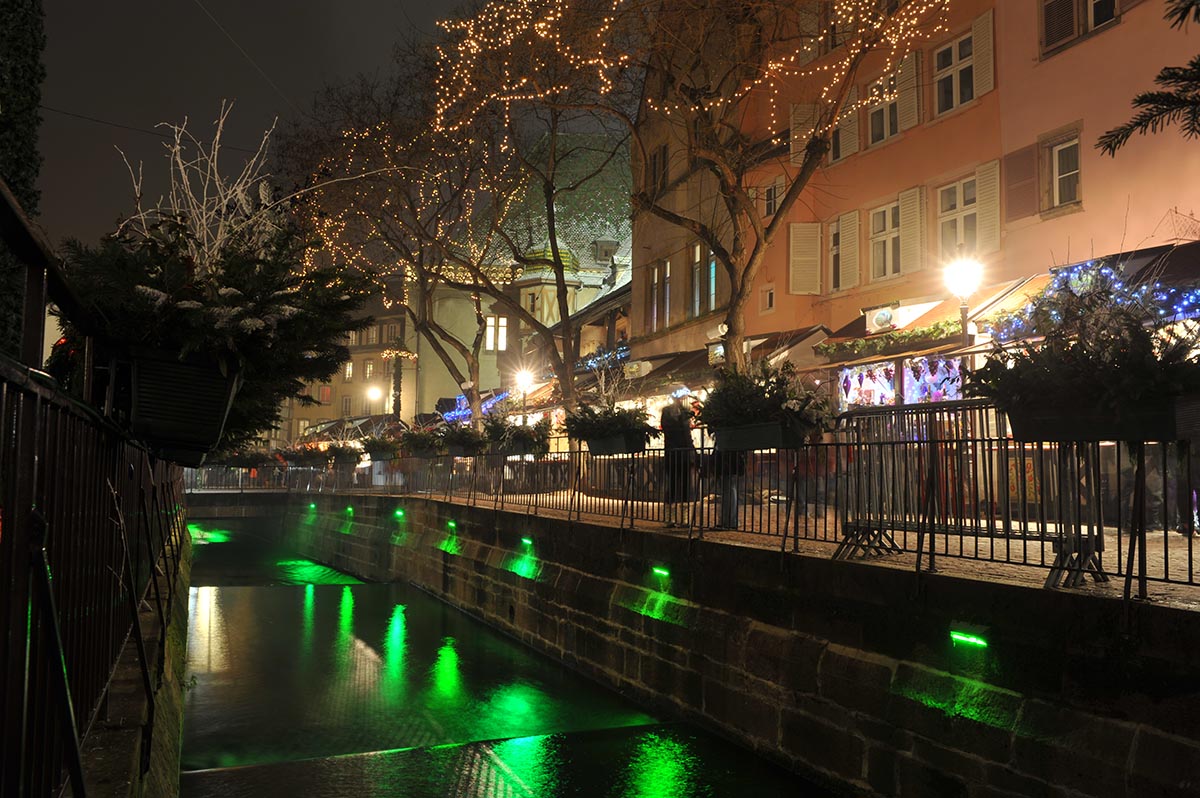 Your images from Colmar by night during the Christmas Markets
#ColmarandYou / #VisitColmar
By day or by night, follow the guide through Colmar's historic town centre. The little cobble-stoned streets, lined with colorful timber-framed houses, are ornamented with a breath-taking winter decor. Bedecked in its finest lights, the old town becomes a dream-like gem for a visit accompanied by the traditions and uses of Christmas in Alsace.
---
---
The Land of Christmas Stars